The Impact of Sustainable Agriculture
Posted by South Plains Implement
Mar 8, 2023 9:54:23 AM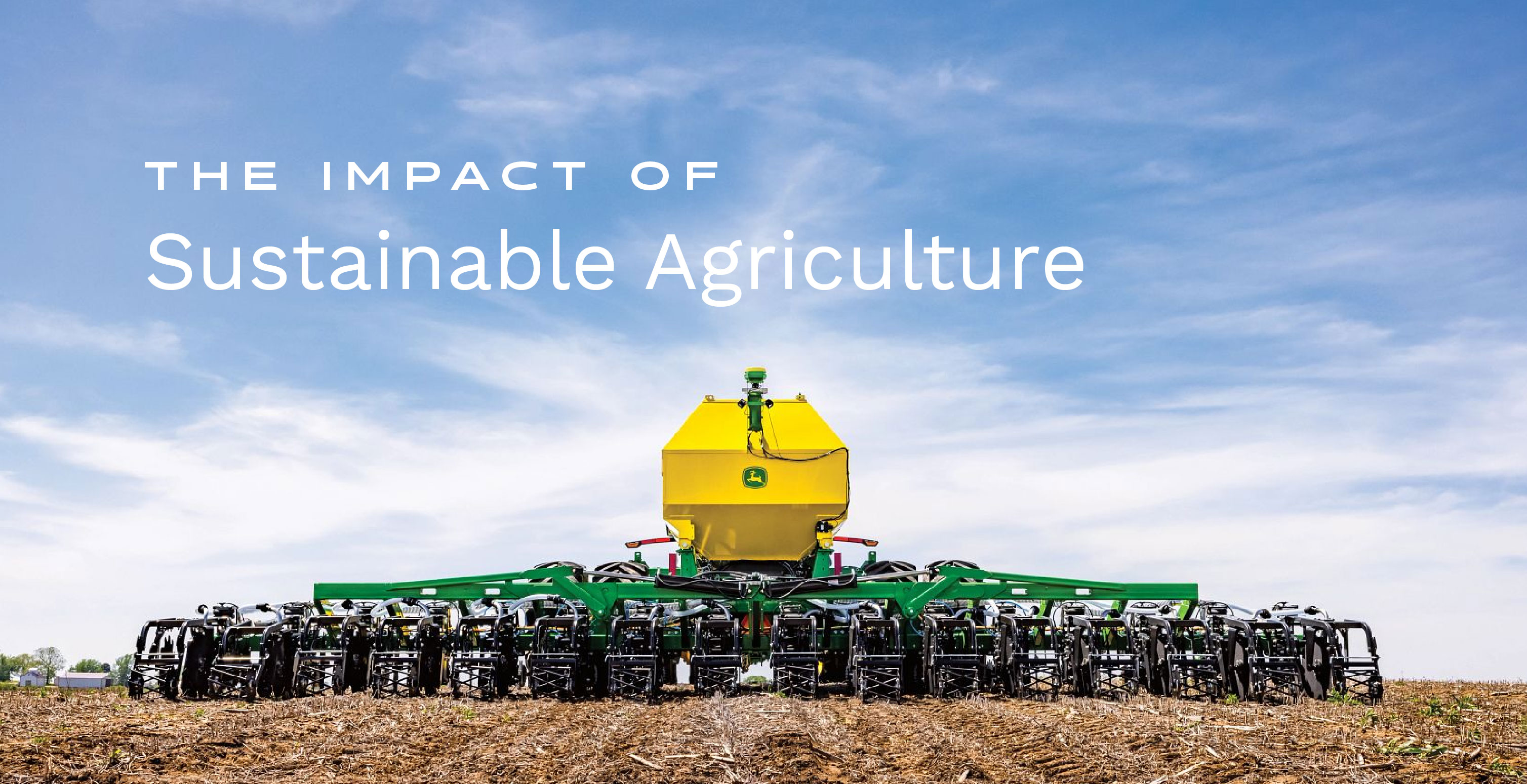 John Deere's Commitment to Sustainability
John Deere has released its 2022 Sustainability Report, outlining its progress and commitment towards environmental, economic, and social sustainability. This report shows a consistent effort from Deere to deliver sustainable solutions that meet customer, employee, and dealer demands across the globe. From precision ag technology to battery-electric equipment, John Deere continues to promote sustainable farming practices that support farmers and ranchers to do more with less.
While environmental sustainability is a large portion of their strategy, John Deere is equally as dedicated to the people behind these farming operations. Through sustainable technology and solutions, Deere continues to create value for their customers. They stand by farmers to be more efficient, profitable, and sustainable–for generations to come.
What is Sustainable Agriculture?
Many traditional and industrial ag practices use large amounts of chemicals and pesticides that harm the soil, water, air, and climate. Sustainable agriculture aims to protect the resources our farms rely on while creating more efficient and profitable operations.
Environmentally sustainable ag practices include:
Crop diversity and rotation

Planting cover crops to prevent erosion

Reducing or eliminating tillage

Integrating crop and animal production

Water quality management
Stewarding these resources teaches us to respect the land and ensures farmers can meet the demands our communities need to flourish.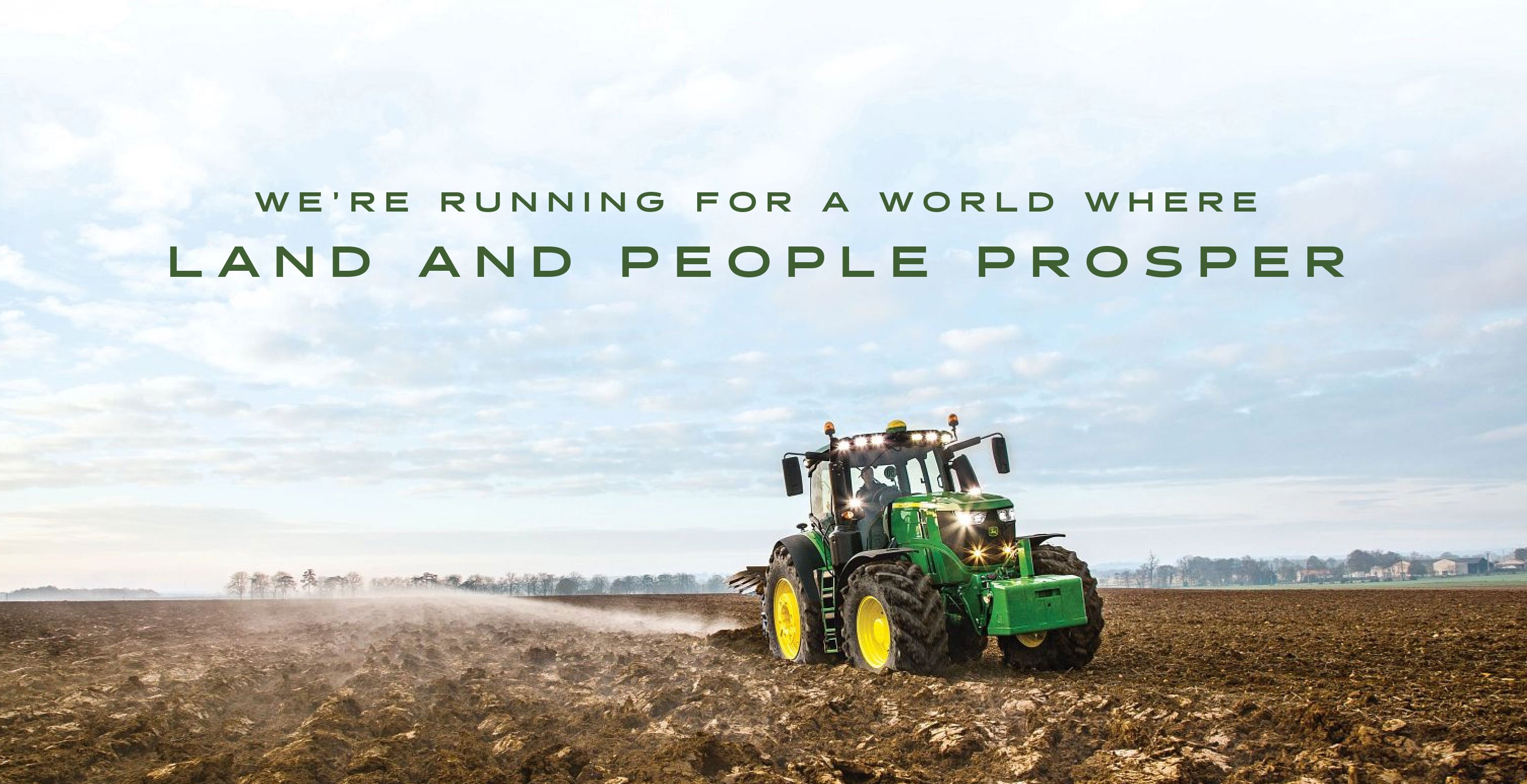 A Legacy Worth Leaving
Wherever you are in your sustainable ag journey, our knowledgeable team is here to help you run a more efficient, profitable, and sustainable operation. From precision ag technology to quality John Deere equipment, we have the technology and machinery you need to reduce input costs and lower harmful emissions. This kind of change takes time and effort, but together, we can create a better tomorrow for generations to come.