The 2023 South Plains Implement Spring Lawn Care Guide
Posted by South Plains Implement
May 1, 2023 9:26:08 AM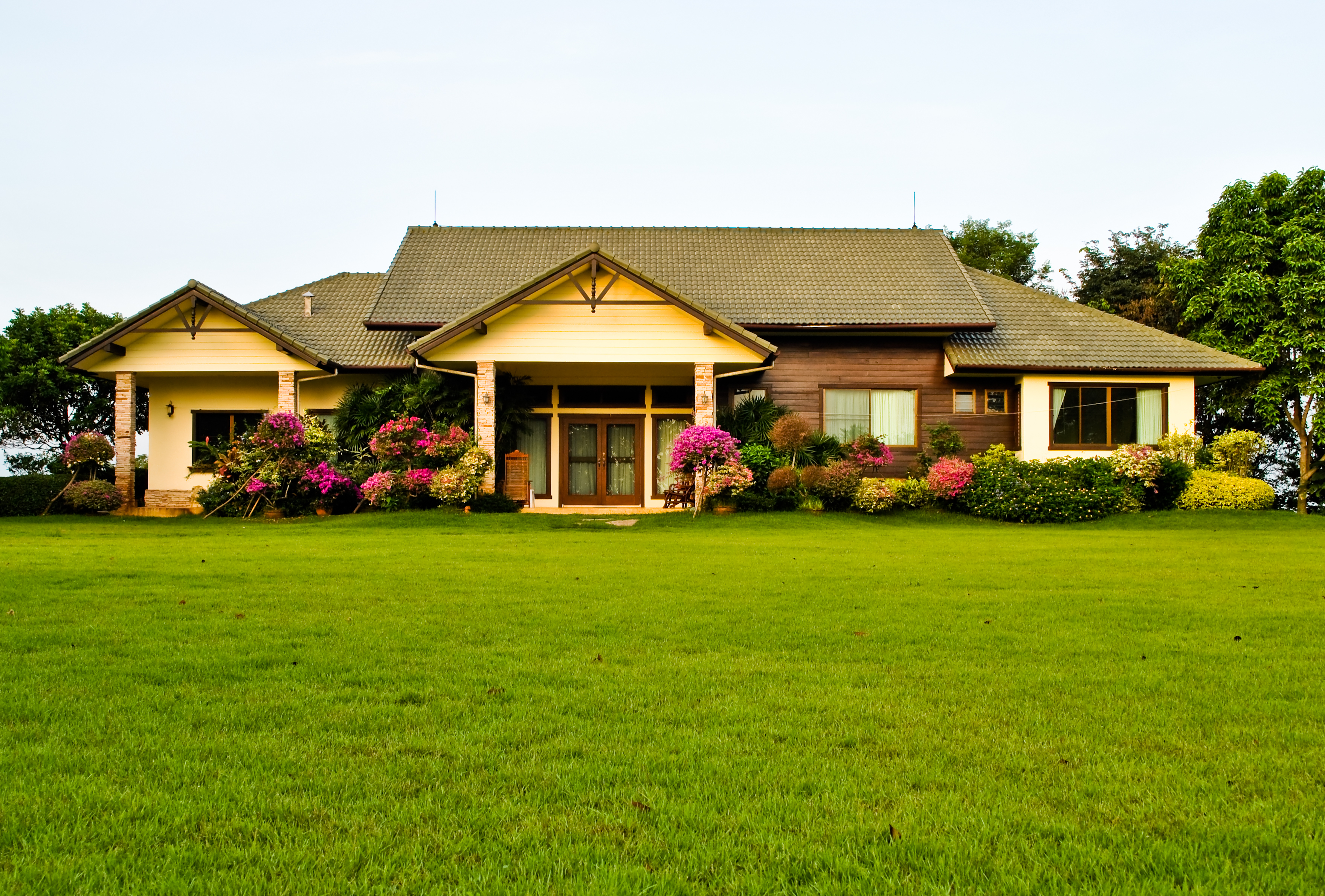 It's spring cleaning season–and that includes your lawn.
While you're cleaning out the junk drawer, craft closet, and guest bedroom–go ahead and add your lawn to that list! The cold, dark weather has come and gone (mostly!), so it's time to green up that grass once again.

In The 2023 South Plains Implement Spring Lawn Care Guide, we'll briefly cover a few spring lawn care tasks that you should complete if you want your lawn to be the one that everyone wishes they were visiting as they pass on their way to their backyard BBQ.
Table of Contents
Cleaning

Aerating

Fertilizing

Moisturizing

Mowing

Equipment

Finishing Touches
Lace-up your yard work shoes, polish off those sunglasses, and make sure that lemonade is good to go for later—it's time for some springtime TLC (top-tier lawn care).


Clean up debris
This is crucial, especially for those who call West Texas home (wind, we're talking to you).

Never underestimate what debris, thatch, equipment, forgotten tools and toys, and other random objects can do when they stay on your lawn for too long. When these things are left behind for too long, they can compact the soil beneath them and create dead patches of grass all across your yard, making it difficult for your grass to receive the moisture and nutrients it needs to thrive.

So, before you even think about whipping out the big guns, make your way into the toolshed for a rake, some trash bags, and a pair of gloves.
Rake leaves with a spring tine rake.
Throw away any dead weeds that may be lingering.
Bag any tumbleweeds or fallen tree trimmings
Remove shrub and bush trimmings.
Mowed already? Bag up those clippings.
Wrangle together, bundle up, and store water hoses.
Pick up any left-behind tools.
Move any forgotten toys, smaller playhouses, etc.
Aerate, Aerate, Aerate
We aerated in the winter, and now it's time to give it another go. Aerating is how you give your grass roots a breath of fresh air—literally.

When heat, low rainfall, heavy debris, heavy traffic, and other stressful situations compact your soil, it can make it difficult for your grass to get all of the oxygen, moisture, and essential nutrients it needs. And when it's exposed to these conditions for long enough, blades of grass will lose their healthy color and eventually thin out and die entirely.

Aeration is when you create holes down into the soil to alleviate compaction. Even after a single aeration session, these critical elements can make their way back to the grass roots and get your blades on track to a healthier spring.

Fertilize For A Beautiful Yard
First, you 1.) aerate, then you 2.) fertilize.

Applying your springtime fertilizer right around three weeks after you notice your grass start to green (or following the first couple of mows, whichever comes first) will be your best bet for returning lost nutrients to your lawn. However, if you apply your fertilizer too early, you run the risk of feeding pesky weeds. Fertilizing is essential, and it's all about timing.
Moisturize
Make sure that your grass receives at least one inch of water per week, whether from irrigation or rainfall.

And while spring is a time during which we can typically expect plenty of precipitation, irrigation may occasionally be needed. If irrigation is the way to go, water infrequently (once a week) and deeply. Maintaining this type of watering regimen will promote healthy blades and drought-resistant roots, leaving you with a lawn that will be beautiful all throughout spring and fortified to handle the pressures of summertime.
A Master Class in Mowing
Those with the best lawns will be the very first to tell you that proper mowing is far more than pulling it out of the shed, flipping a switch, and making a few careless passes—it's all about technique, technique, technique! Here are some standard rules of thumb for mowing in the springtime.

Stay Sharp
Has your mower taken some much-needed time off? Kick off its warm welcome back to sunshine with a beginning-of-season sharpen sesh! Freshly-sharpened blades result in cleaner cuts and healthier grass, making them absolutely essential. Refer to your mower's user manual for information on how to sharpen your model's blades.

Set Blade Height
This may be nothing new to lawn care veterans, but for those of you who may not have known, blade height matters. The general rule of thumb is to never cut off more than 1/3 of the blade of grass.

Mow Often
Typically, lawns need to be cut more often in the springtime vs. the wintertime, but you should only mow when your grass needs it, not on a set schedule. Mow frequently enough that no more than 1/3 of the plant tissue is removed during cutting so that your lawn doesn't have to re-incorporate as much plant material per pass. Should you miss a mow for whatever reason, resist the instinct to cut the grass down to the length you prefer. Mowing down a great deal of overgrown grass in one pass can create a large amount of thatch and restrict future root development.
Choose the Right Equipment
Everyone knows to be the best, you have to use the best equipment. For golfers, it's the Titleist Pro V1 golf ball. For football players, it's a Duke Wilson football. For masters of mowing, it's a John Deere ZTrak™ Z950R Zero-Turn mower.

This machine features:
7-Iron™ PRO Mowing Deck

Mulch On Demand™

Rear Discharge Deck

Propane Option Available

Cross-porting hydraulic transmission

Visit your local SPI store to get your hands on a Z950R and upgrade your lawn game.
Don't Forget The Finishing Touches
You've done all the important things to ensure a healthy lawn. Now it's time to finish off with the last few steps that are more for looks but are still necessary when you're vying for the coveted "Yard of the Month" award in your neighborhood.

Trim Trees
It's been way too cold to tend to your trees–we get it. But now that the sun is out, it's time to give them a clean-up. Shape them to the best of your ability. You want to make sure branches are not hanging over doors or windows or any areas of your roof that could cause damage.

Pick Weeds + Replace Mulch
Finally, the flower beds. Spend a few hours putting some elbow grease into picking any weeds that may have sprouted over the last few months. Once the beds are clear, you can lay down a beautiful new mulch you picked up at your local hardware store or gardening center.

---
Visit Your South Plains Implement Team
Between the warmer weather, much-welcomed sunshine, and blooming flowers everywhere you turn, there isn't much more in life that can beat a long-awaited spring… except maybe the perfect lawn to enjoy all throughout it!
With The 2023 South Plains Implement Spring Lawn Care Guide in hand, you can be sure that you won't miss a single step needed to have the best, most envied lawn on your block. Need a hand from time to time? We can help you there, too.
At your nearest South Plains Implement location, not only will you find a line of the very latest in John Deere mowers, weed eaters, and more, you'll also find an experienced group of folks who have been there, done that, and stand ready to lend a helping hand wherever you should need it.