Prep Your Lawn for Winter's Dips in Temps
Posted by South Plains Implement
Oct 2, 2023 11:29:36 AM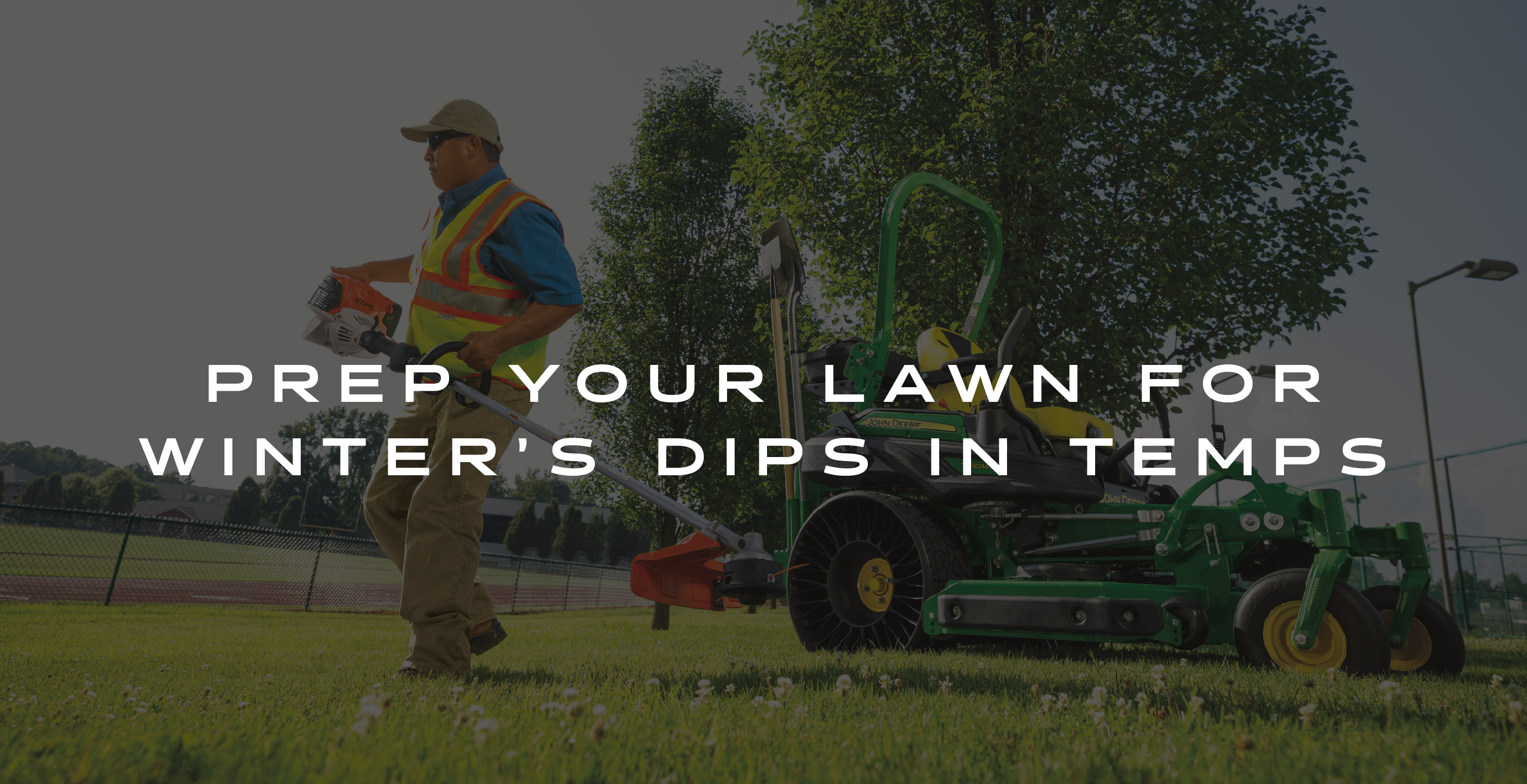 Fall is finally here! Leaves are starting to change, and so is your lawn care routine. Fall is a critical season for lawn care, but your yard can remain healthy and vibrant through autumn and beyond with the right strategies and equipment.
Mowing Matters
Your mower is more than just a piece of equipment; it's a partner in maintaining your lawn's health. So, although you might be ready to stow it away for the winter, you'll need it until your grass stops growing.
Helpful mowing tips:
Adjust your mower's cutting height to a slightly lower setting.
Aim to cut the grass to about 1 to 1 1/2 inches.
If your lawn happens to be taller than 3 inches, adjust your mower's blade height incrementally over a couple of mows.
Cut no more than 1/3 of the grass's height at a time.

Cutting your lawn lower helps you see where there are bare spots and makes raking dead leaves easier. Our John Deere mowers provide precision and ease in achieving the ideal grass height for fall.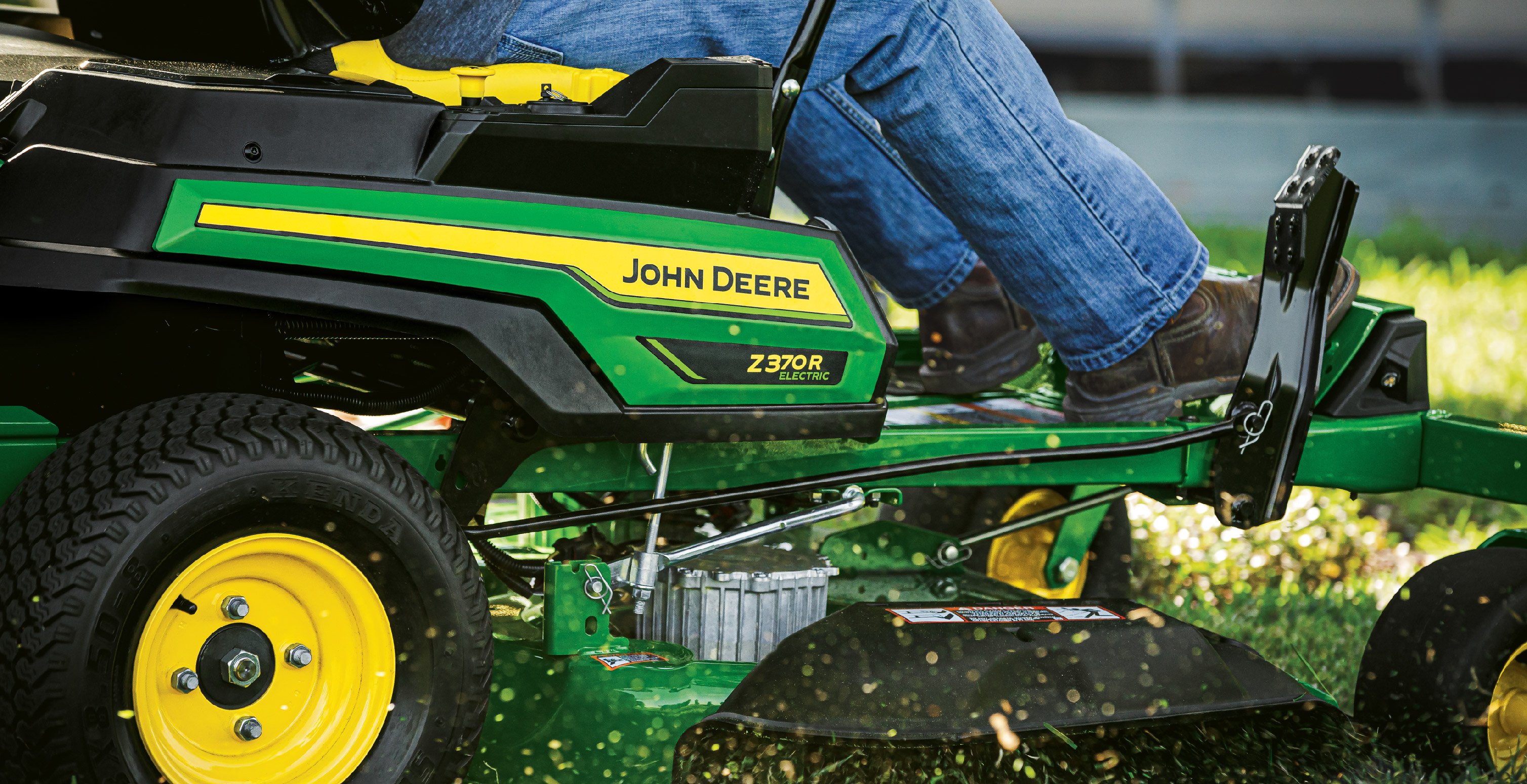 Aerate
With a freshly mowed lawn, you're ready to set up your soil to thrive come spring. That means it's time to aerate.
Aerating your lawn does wonders for preparing it for winter dormancy.
Provides your soil access to nutrients to help your lawn thrive
Promotes deeper root growth for a greener lawn
Reduces water runoff and puddling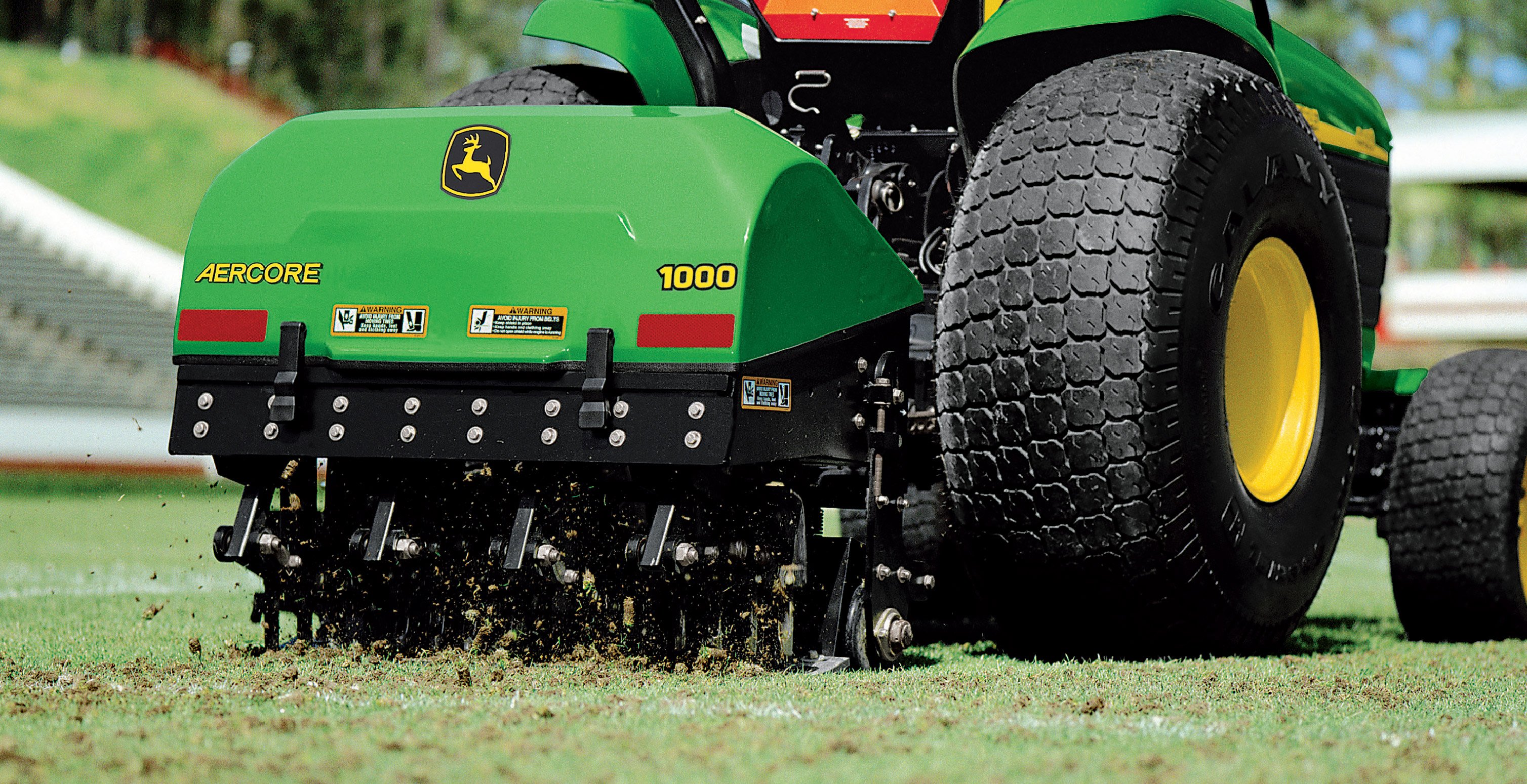 De-weed and Overseed
De-weeding and overseeding in the fall are vital to ensuring your lawn's resilience during the harsh winter months.
De-weeding in the Fall:
Vital for winter resilience.

Prevents weeds from competing with your grass.

Helps your grass regain strength by removing intruders.
Overseeding for Winter Protection:
Acts as a protective blanket.

Guards against soil erosion and invasive weeds.

Provides insulation for grassroots against freezing temperatures.

Fortifies your lawn for a strong and vibrant spring comeback.
Relax and Enjoy
With your lawn prepped for the cooler temperatures, you can finally take a well-deserved break this fall—especially between mowing sessions. At SPI, we offer a variety of John Deere Riding and Z-Trak mowers to meet your lawn care needs throughout the fall and year-round for endless yard enjoyment.